Let's Visit London! The Musical!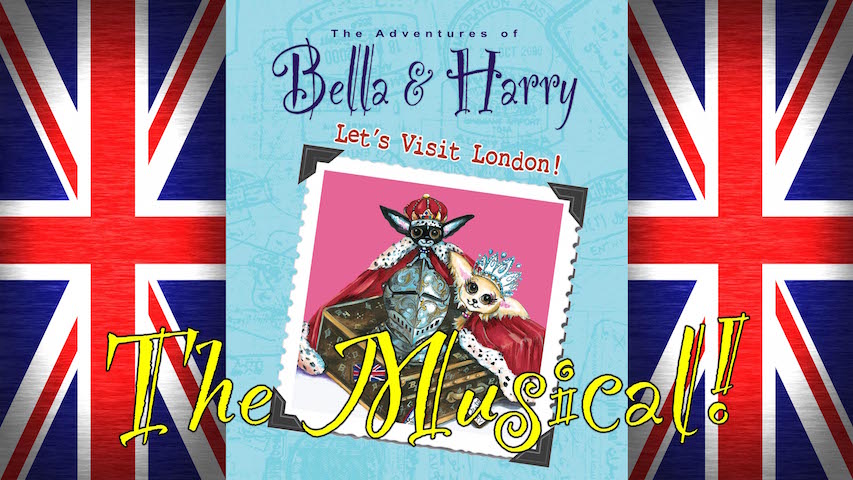 Come along with Bella & Harry, as they "em-bark" on an educational and fun-filled journey to London. Based on the educational series The Adventures of Bella & Harry, these two jet-set pets help to foster an education and an appreciation of the world in which we live.
Children will now get the chance to see their favorite globetrotting Chihuahua duo come to life in an informative, interactive musical as they explore the sights and sounds of London.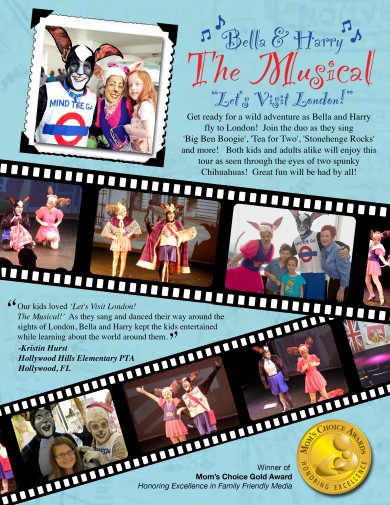 This is a great opportunity to peak the interests of children from Grades K-3 who to want to learn more about other customs, cultures and landmarks. What's more fun than singing and dancing your way through London with two of the best tour guides around… Bella and Harry!
For those wishing to use this as an educational opportunity, the website,
www.BellaAndHarry.com, offers a compare and contrast study guide, downloadable for no charge, in which the student can compare events in the book to events performed in the play.
Bella & Harry: Let's Visit London! is a great introduction to interactive theater for all that attend! You will have the opportunity join the cast in singing fun songs like "Big Ben Boogie", "Tea Time For Two" and "Stonehenge Rocks!". So, come on and join Bella, and her little brother Harry, on their fun-filled musical adventure through London… Cheerio!