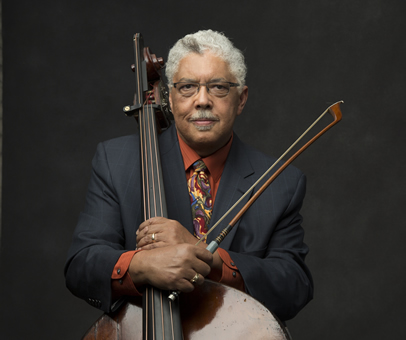 Rufus Reid, one of today's premiere bassists on the international jazz scene, with his reputation firmly established in the education arena, now adds composition to his vitae. Rufus participated in the BMI Jazz Composer's Workshop for five years which has empowered him to move more deeply into the composing arena. He won the Charlie Parker Jazz Composition Award for his composition, "Skies Over Emilia." His composition, "Whims of the Blue Bird" is the result of this award's commission. This has led to further commissions. He has written for string orchestra, jazz ensembles large and small, concert band, double bass ensemble pieces and a solo bass composition.
Rufus recorded this trio album after several outings with Steve Allee and Duduka Da Fonseca. The power, the magical chemistry , the very joy this trio has is very evident on this recording by Motéma. It is Reid's remarkable celebration of a passion for musical diversity, and his first recording with these two colleagues who share the spotlight. Released March, 2010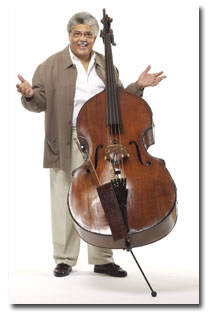 The JOHN SIMON GUGGENHEIM MEMORIAL FOUNDATION named Rufus a Guggenheim Fellow in June of 2008. This award is in the category of Composition. The fellows were appointed on the basis of distinguished achievement and exceptional promise for future accomplishment. "They're people who have already made significant contributions to the field and are at a point where they are about to do something very fine," the president of the foundation stated. This year's winners range in age from their late 20's to their late 70's.
Rufus Reid received a 2006 Fellowship from the New Jersey State Council on the Arts to enable him to continue composing, and he received The ASCAP/IAJE Commission for Established Jazz Composers, which was premiered at the 2007 IAJE Conference in New York City.
The 2006 Sackler Commission Prize was awarded to Rufus which allowed him to fulfill a dream he has had to compose a work dedicated to the artist, Elizabeth Catlett. Her life and work inspired in Rufus a desire to honor her and introduce her to people who might not know about her. This four movement work, inspired by four of her sculptures, for Jazz Big Band will be premiered at The University of Connecticut at Storrs and at Stamford in March, 2007.
In 2003 "Linear Surroundings" a composition of Four Movements: "Shadow Chasing," "Moods," "The Peaceful Flame," and "Collage" was created with generous support from The Chamber Music America Awards New Works: Creation and Presentation Program Grant, generously Funded by The Doris Duke Foundation.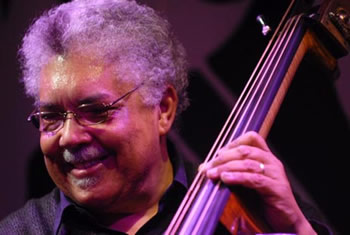 Two more presentations of "Linear Surroundings" by The Rufus Reid Quintet + 4 has been made possible with support from Chamber Music America's New Works: Encore Program, funded through the generosity of the Doris Duke Charitable Foundation.
Rufus travels throughout the world as guest artist performing his compositons with both small and large ensembles, performing workshops and Master Classes.
The beginning of The 2007 New Year Rufus signed with Motéma Records, who will release a CD and DVD package, The Rufus Reid Quintet, "Live At The Kennedy Center."
Rufus' book, The Evolving Bassist, published since 1974, continues to be recognized as the industry standard as the definitive bass method. January, 2000, the book's millennium edition was published. In December 2003, The Evolving Bassist DVD was released. This two and one half hour DVD also offers a Concert view featuring Mulgrew Miller and Lewis Nash.
Rufus Reid is equally known as an exceptional educator as well, teaching clinics since 1971, with associations with Jamey Aebersold Summer Jazz Workshops, the Stanford University Jazz Workshop, and the Lake Placid Institute, to name a few. Rufus was on the faculty of William Paterson University in Wayne, New Jersey, as Full Professor and Director of the Jazz Studies and Performance program for twenty years completing his tenure in 1999. The WPU Jazz Program continues to be considered one of the best in the country for the aspiring jazz student.
Rufus Reid's major professional career began in Chicago and continues since 1976 in New York City. His extensive jazz background and discography reads literally like the Who's Who in jazz. He has traveled, performed and recorded with many of the great Jazz Masters. He was privileged to share many musical moments with some that have passed on: Gene Ammons, Kenny Dorham, Eddie Harris, Sonny Stitt, Don Byas, Philly Joe Jones, Thad Jones, Mel Lewis, Dexter Gordon, Bill Evans, Stan Getz, Dizzy Gillespie, and Art Farmer.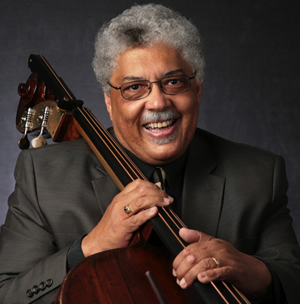 Rufus happily continues performing and recording in collaboration with other wonderful musicians, such as Lee Konitz, Roni Ben-Hur, Bob Mintzer, George Cables, Billy Hart, Bill Mays and Marvin Stamm, as well as his own group, The Rufus Reid Quintet.
Born on February 10, 1944 in Atlanta, GA., Rufus Reid was raised in Sacramento, California where he played the trumpet through junior high and high school. Upon graduation from Sacramento High School, he entered the United States Air Force as a trumpet player. During that period he began to be seriously interested in the bass. After fulfilling his duties in the military, Rufus had decided he wanted to pursue a career as a professional bassist. He moved to Seattle, Washington, where he began serious study with James Harnett of the Seattle Symphony. He continued his education at Northwestern University in Evanston, Illinois, where he studied with Warren Benfield and principal bassist, Joseph Guastefeste, both of the Chicago Symphony. He graduated in 1971 with a Bachelor of Music Degree as a Performance Major on the Double Bass.
The MidAtlantic Arts Foundation awarded Rufus The 2005 Mellon Jazz Living Legacy Award for his dedication to America's National Cultural Treasure: Jazz, for his personal and professional commitment to Jazz Education in the Mid-Atlantic Region. The International Society of Bassists presented Rufus with their highest honor, The Distinguished Achievement Award, in 2001. The New Jersey Chapter of the IAJE named him OUTSTANDING EDUCATOR of 1999. The International Association of Jazz Educators awarded Rufus the Humanitarian Award in 1997 BASS PLAYER magazine, awarded Rufus the 1998 Jazz Educator Achievement Award.
Rufus Reid truly continues to be THE EVOLVING BASSIST.