The Official Gershwin Concert Experience





Rhapsody & Rhythm is the official multimedia concert event celebrating the ingenious music and legacy of George and Ira Gershwin. Performed throughout North America to critical acclaim, it is the definitive Gershwin experience performed by incredible musicians with an unparalleled understanding of why George and Ira Gershwin will forever be the most beloved and respected songwriting team in history. This truly unique and entertaining Gershwin experience includes unparalleled performances of the most popular songs such as I Got Rhythm, 'S Wonderful, They Can't Take That Away From Me, Summertime, as well as George Gershwin's masterpiece Rhapsody in Blue.*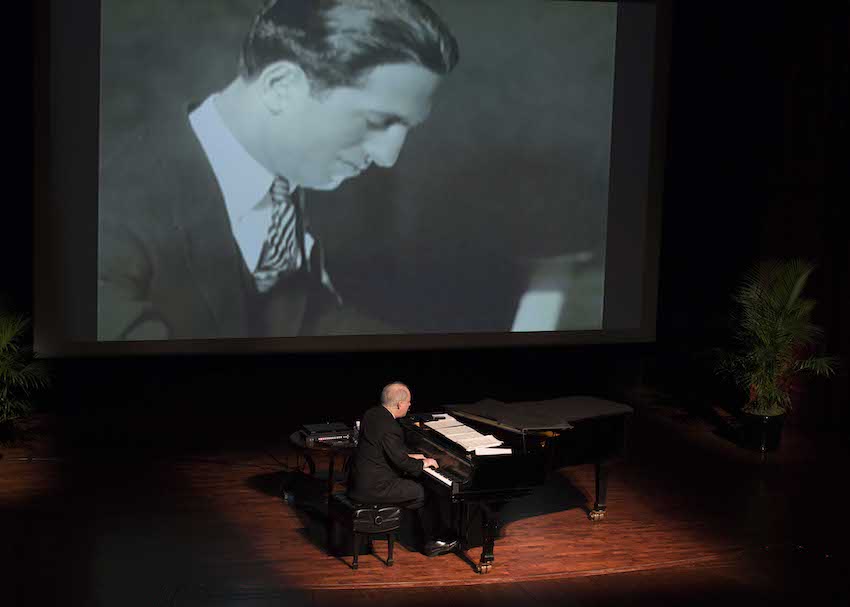 The musical performances are complimented by rare Gershwin visual and audio elements along with wonderful stories that provide the audience with an inside view of the iconic Gershwin Brothers.
This special evening also includes amazing choreography and tap dancing reminiscent of the magical moments created by Fred Astaire and Gene Kelly in classic Gershwin movies such as An American in Paris and Shall We Dance. With unprecedented access to Gershwin family home videos, photos and recordings, Here To Stay is truly the quintessential Gershwin multimedia experience.
Rhapsody & Rhythm has played to capacity crowds in North America including Minnesota, Denver, Omaha, Columbus, Pittsburgh, Milwaukee, Palo Alto, the Savannah Musical Festival and many others.
* Song list may vary by configuration presented.