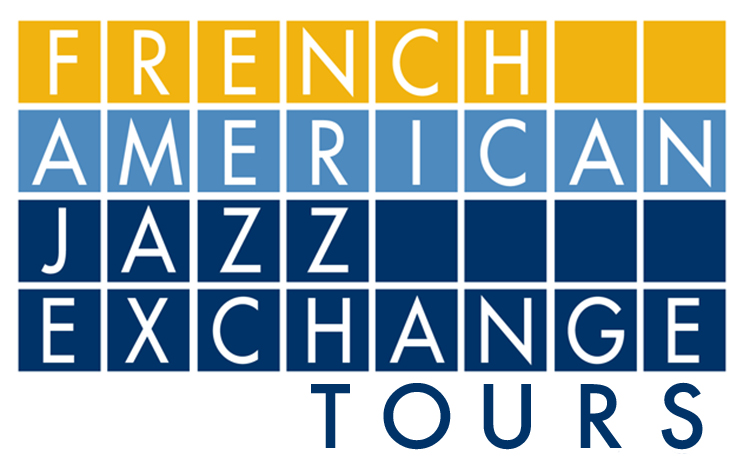 The French-American Jazz Exchange fosters the development of jazz artists from France and the United States through the support of jointly conceived projects that encourage artistic exploration, provide exposure to new audiences, and initiate new and strengthen existing professional relationships between artists from the participating countries. In 2017-18, two tours will be featured (listed below). Support is available to artists who received funding through FAJE for touring in the mid-Atlantic region of the United States. Presenters in Delaware, District of Columbia, Maryland, New Jersey, New York, Pennsylvania, Virginia, U.S. Virgin Islands, and West Virginia are eligible to receive fee-subsidy for booking selected artists funded through the program.
The French-American Jazz Exchange ("FAJE") celebrates the shared passion for jazz in France and the United States. A partnership of FACE ("French-American Cultural Exchange") and Mid Atlantic Arts Foundation, the program is designed to foster the creative and professional development of jazz artists from France and the United States through their collaborative investigation of artistic practice and exposure to new audiences, music concepts, and professional relationships. FAJE supports projects jointly conceived by French and American professional jazz artists that encourage artistic exploration, foster intercultural dialogue, and contribute to the dynamism of the art form. FAJE annually awards individual grants up $25,000, through an open, competitive application process to support projects that take place either in France or the United States and their respective territories or both, within a 16-month period. The program supports activities that may result in the creation of new work, establishment of new creative and professional partnerships, and development of new audiences for the participating artists. Projects may include jazz artists in France and the United States working together or investigating forms other than jazz with artists who work in different music genres.
2017-18 Tours
Abu Sadiya
Saxophonist Yacine Boulares and French cellist Vincent Segal composed a suite of variations re-imagining the Tunisian healing trance music – Stambeli – for their trio with American drummer Nasheet Waits. Their original compositions form a series of variations on the legend of Abu Sadiya. In his wandering search for his enslaved daughter, Abu Sadiya danced and sang his sorrow in the streets of Tunis, becoming the first musician of Stambeli and personifying the memory of Sub-Saharan slaves in Tunisia.
Anakronic/Krakauer
Anakronic/Krakauer is an exciting new project that brings together the acclaimed American clarinetist/composer David Krakauer with the dynamic up and coming French group Anakronic for a unique collaboration. Both on stage and in their CD, they cooperatively manage to create a subtle mix of jazz, klezmer, rock and electro. Combining both American and European aesthetic sensibilities, the result is an experience that is cross cultural, timeless and universal.