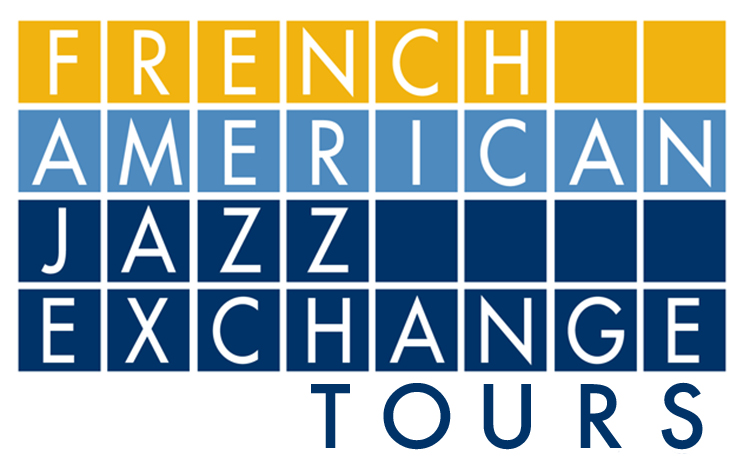 The French-American Jazz Exchange fosters the development of jazz artists from France and the United States through the support of jointly conceived projects that encourage artistic exploration, provide exposure to new audiences, and initiate new and strengthen existing professional relationships between artists from the participating countries. In 2017-18, two tours will be featured (listed below). Support is available to artists who received funding through FAJE for touring in the mid-Atlantic region of the United States. Presenters in Delaware, District of Columbia, Maryland, New Jersey, New York, Pennsylvania, Virginia, U.S. Virgin Islands, and West Virginia are eligible to receive fee-subsidy for booking selected artists funded through the program.
The French-American Jazz Exchange ("FAJE") celebrates the shared passion for jazz in France and the United States. A partnership of FACE ("French-American Cultural Exchange") and Mid Atlantic Arts Foundation, the program is designed to foster the creative and professional development of jazz artists from France and the United States through their collaborative investigation of artistic practice and exposure to new audiences, music concepts, and professional relationships. FAJE supports projects jointly conceived by French and American professional jazz artists that encourage artistic exploration, foster intercultural dialogue, and contribute to the dynamism of the art form. FAJE annually awards individual grants up $25,000, through an open, competitive application process to support projects that take place either in France or the United States and their respective territories or both, within a 16-month period. The program supports activities that may result in the creation of new work, establishment of new creative and professional partnerships, and development of new audiences for the participating artists. Projects may include jazz artists in France and the United States working together or investigating forms other than jazz with artists who work in different music genres.
2018-19 Tours
Aaron Goldberg Trio

With support from a 2015 French-American Jazz Exchange grant, Aaron joined creative forces with percussionist Leon Parker to expand the sonic, communicative and expressive possibilities of the piano trio setting to include a significant role for Body Percussion and Body Rhythm techniques, both in place of and in addition to traditional drum set. This creative exploration has resulted in new works and a new trio recording to be released in 2018.
THIEFS
Collectively led by bassist Keith Witty and saxophonist Christophe Panzani, THIEFS features an expandable line-up… from stripped down sax/bass/drums trio to sextet featuring piano and vocalists in English and French. Fully acoustic to fully electronic, THIEFS weave elements of modern composition and improvisation into a boundary-less foundation of beats. THIEFS' soon-to-be-released sophomore record, GRAFT, explores notions of nationality, immigration, otherness and the way we as humans evolve and adapt to new cultural and physical landscapes. The new record features David Frazier Jr. on acoustic and electronic drums, Aaron Parks on piano and keyboards, and Mike Ladd, Gaël Faye and Guillermo E. Brown on vocals.
Reverso- Suite Ravel
Reverso – Suite Ravel brings together American trombonist and composer, Ryan Keberle, and French pianist and composer, Frank Woeste, for an album bridging jazz and chamber music. Keberle and Woeste bridge the melody, harmony, and rhythm from the solo piano suite by Maurice Ravel composed between 1914 and 1917 with those of the traditional Baroque suite. The resulting compositions are realized by an outstanding quartet featuring acclaimed improviser and cellist, Erik Friedlander, and drummer extraordinaire, Johnathan Blake.