Creators of the original Singing Tesla Coil, the crew of ArcAttack use their high tech wizardry to generate a truly "electrifying" event. Combining their love of rock music and their love of science, this is a spectacle your group will never forget!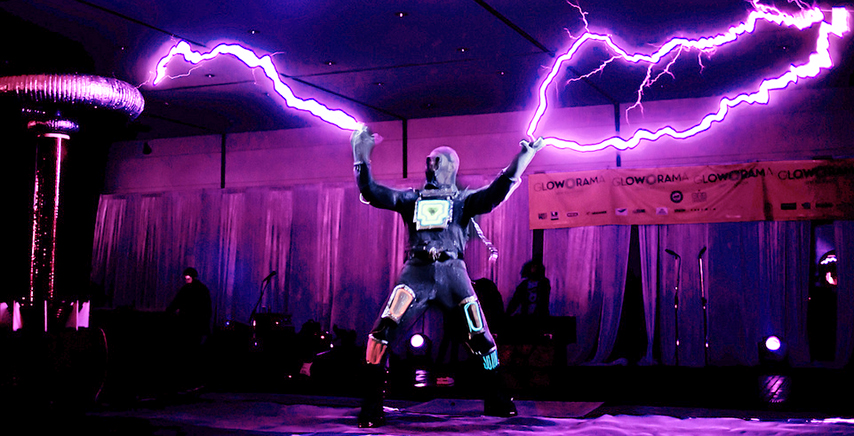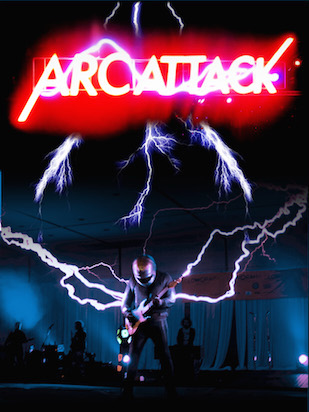 Maybe you put on a great event last time, so now what? You'll need something unique, something eye catching, something that's never been done at one of your events.
Enter ArcAttack. You've seen them on America's Got Talent and on National Geographic's Known Universe with Morgan Freeman. They were the electricity behind David Blaine's "Electrified." We are now filling special event and corporate engagements for ArcAttack – the creators of the original Singing Tesla Coil.
Part rock concert, part science experiment, ArcAttack combines a love of rock music with science: electricity, magnetism, robotics, and lightning for an experience that's both entertaining and interactive.
"When you see the singing Tesla coils, it takes a minute to really understand what you're watching. At first, you don't hear the tunes in the crackling of the electricity. But after a few moments, you realize what you're hearing and it's startling." -Daniel Terdiman, CNET
ArcAttack has created a way to play lightning: yes, actually play notes with electricity, the way other bands play guitars or keyboards.
The show features the members of the band literally walking through lightning. They introduce the completely automated robot drummer named King Beat, and they can even invite (sober) members of the audience on stage to take part in a special faraday cage dance off!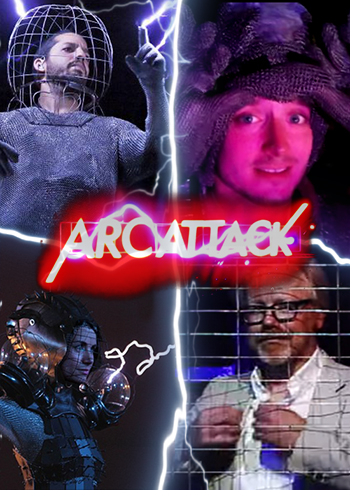 Perfect for impressing VIPs! Click to watch Adam Savage from Mythbusters in the faraday cage, Elijah Wood from Lord of the Rings get struck by lightning in a faraday suit, and even The Grimace from McDonald's getting in on the action! A great kick off/closing to any keynote, party or after party- indoors or outdoors- your audience is guaranteed to be wowed by ArcAttack's performances.
In addition to their "standard" coils, ArcAttack has recently debuted Project Titan – the largest pair of Singing Tesla Coils ever produced. Standing over two stories tall, these coils produce 30-foot arcs… 2 million volts of electricity! Ideal for large outdoor spaces, premiere parties, arenas, and stadiums, the Project Titan coils were designed to shatter world records and create an unforgettable experience for your spectators.
From intimate meetings to packed stadiums, amplify your next event with ArcAttack!