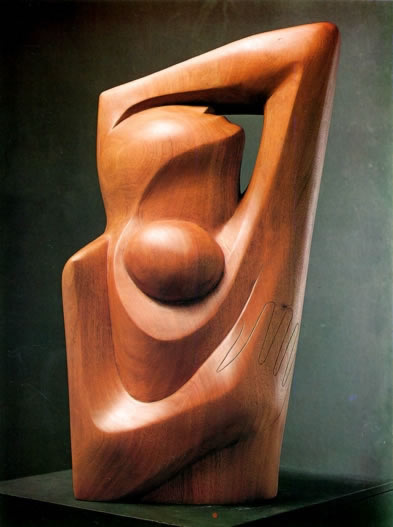 WHAT IS QUIET PRIDE?
"QUIET PRIDE" is a Raymond and Beverly Sackler Award Winning Jazz Composition Commission that was inspired by the sculptures of the artist Elizabeth Catlett. This project was composed by Internationally renowned Jazz Bassist Rufus Reid.
The piece – "QUIET PRIDE" – was inspired by four of Elizabeth Catlett's sculptures; "Recognition"; "Glory"; "Mother & Child" and "Singing Head."
QUIET PRIDE was written for a large jazz orchestra.
Movement I is titled, "Recognition," recognizing the unity of two individuals becoming a single entity.
Movement II is titled, "Glory." Mr. Reid was inspired by the powerful, unique beauty of this black woman's face that exemplifies courage, strength and determination.
Movement III is titled "Mother and Child." This sculpture embodies, in the simplest of line and form, the indisputable bond between mother and child.
Movement IV is titled, "Singing Head." Immediately upon seeing this sculpture, one can hear the resonance of a human voice.
Movement V is titled "Tapestry In The Sky," Inspired by the sculpture Stargazer. When you take time to gaze at the night sky, you can let your mind escape.
The goal of QUIET PRIDE is to showcase the extraordinary life and talent of Elizabeth Catlett along side of a phenomenal jazz orchestra. which will enlighten, entertain, inform, and stimulate conversation and study between art departments, women's studies, music departments, Afro-American studies of colleges, universities, museums and performing arts centers serving the community at large.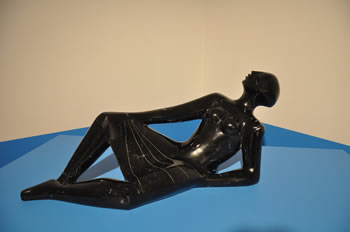 Museums – Rufus Reid and orchestra (of multiple sizes) will perform as a special concert in the museum alongside of Elizabeth Catlett's four sculptures on which the jazz piece is based. The concert will take place on pre-arranged days, while her pieces will be on display for the length of the exhibit. This can be a ticketed event or a special event for your museum patrons.
Universities – This project is a multi-layered piece which can tie in the music department, women studies, and art departments. Rufus Reid will lead a master class with your jazz dept and by weeks end use your student jazz department to be the musicians for a concert of the piece "Quiet Pride". The works of Elizabeth Catlett will be taught thru the art dept and as well thru women's study and / or Afro-American studies. QUIET PRIDE was awarded the Sackler Composition Prize for 2006, the very first year in which jazz was chosen as the composition genre.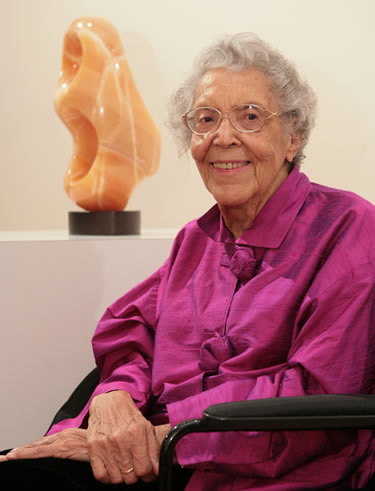 ABOUT ELIZABETH CATLETT
Her grandparents, on both sides, were slaves, emancipated as young adults. Her Maternal Grandfather earned enough money working on the railroads and earned enough money to buy a farm in Lincolnton, SC for his wife and family. They had eight children – four sons and four daughters and educated all four sons through university.
Once she finished high school, Catlett applied to Carnegie – Mellon Technical Institute in Pittsburgh. She would have been accepted, were she not black. In February '09, Carnegie-Mellon presented Elizabeth Catlett with an honorary PhD.
Catlett returned to DC and enrolled in Howard University where she and another student were chosen to do murals for the newly formed Public Works of Art Project. Until then, Catlett had not studied mural work at all, so she familiarized herself with the Mexican muralists, Diego Rivera, David Alfaro Siqueiros and Jose Clemente Orozco.
She received an MFA at the University of Iowa; the first earned MFA degree in the history of the University of Iowa.

Catlett then taught Art at Dillard University in New Orleans for two years.
A retrospective of Picasso came to the New Orleans Museum of Art. She had seen the exhibit in Chicago and felt it was important that her Dillard students see it as well. Unfortunately, it was located in the white-only City Park. She had to get permission to visit the exhibit with her students on a Monday afternoon when the museum was closed.
She was commissioned by the City of New Orleans to create their now famous Statue of Louis Armstrong, and has recently been commissioned once again by that city to create a statue of Mahalia Jackson, which should be completed and installed in early 2010.
Her sculpture, "The Invisible Man," resides in Riverside Park in New York City.
She was an honored guest at Oprah Winfrey's Legends Ball

Elizabeth Catlett passed away on April 2, 2012 at the age of 96, just thirteen days shy of her 97th birthday.