A Modern Day Mr. Rogers with Hipster Appeal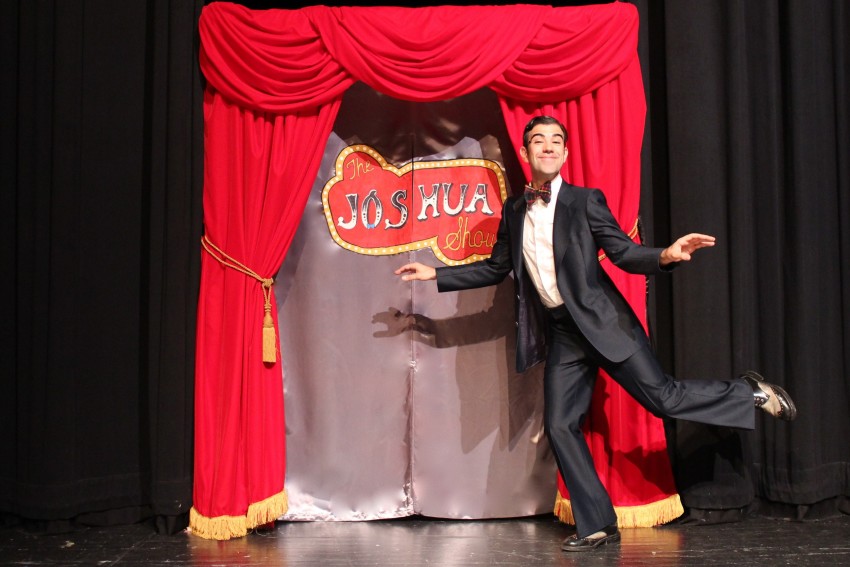 Hailed as "The Ambassador of Joy" and "A Hipster Mr. Rogers," puppeteer Joshua Holden brings audiences a heartwarming story about friendship, confidence, and the value of being yourself. The Joshua Show evokes the feeling of joy in audiences of all ages by teaching valuable lessons about celebrating our differences, finding joy in everyday life, and respecting honest feelings.
Mr. Nicholas, a sock puppet and Joshua's soulmate, makes an unnerving self-discovery that causes him to spiral down a path of loneliness and hopeless despair. How do you cheer up when life gets you down? Find out in this whimsical production featuring multiple styles of puppetry, live music, physical comedy, and tap dancing!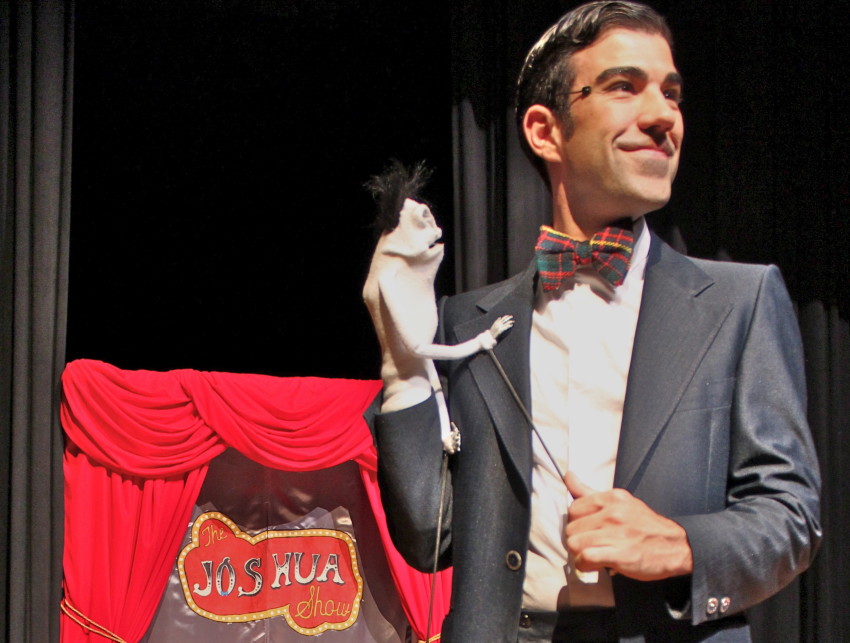 Joshua Holden started The Joshua Show in 2010 at the Nasty Brutish and Short puppet slam in Chicago. In its original form, the show was a 10 minute piece, but grew to its current 50 minute version as Joshua developed several iterations in preparation for The Puppeteers of America's National Festival where it was awarded "Best Performance" and was voted "Audience Favorite."
Over the last few years, The Joshua Show has toured across the nation, including performances at The Center for Puppetry Arts (Atlanta, GA), Lincoln Center (New York, NY), The Skirball Arts Center (Los Angeles, CA), the historic Englert Theatre (Iowa City, IA), and a myriad of music, puppetry, and arts festivals.
The Joshua Show has sold out venues across the country, and audiences have lauded it as the perfect message for children and adults alike. The consistent feedback is that more people need to see this show!
Joshua Holden, an award-winning international puppeteer, actor, and joy-maker based in NYC, was named one of "20 Theatre Workers You should Know" by American Theatre Magazine. Joshua was on the Broadway national tour of AVENUE Q, the Lead Puppeteer in Peter Pan 360 (ThreeSixty Entertainment), and garnered an Arts Impulse award as well as an IRNE nomination for "Best Actor In a Musical" as Bill Snibson in Me & My Girl (Reagle Music Theatre of Greater Boston). He worked with international street artist Banksy on his controversial piece Sirens of the Lambs. A proud Massachusetts native and an alumnus of the Walnut Hill School for the Arts, he earned a B.F.A. in Acting from The Chicago College of Performing Arts, Roosevelt University.