FLY Dance Company: The Gentlemen of Hip-Hop


Classical music, excellent choreography, high energy, cool dancers, memorable educational content, engaging showmanship and positive social messages that resonate with youth. That's what you get when you present FLY Dance's Classical FLY. Each piece is introduced by displaying images of classical composers and presenting biographical sketches of their lives. This fast-action and playful piece is designed to keep young people engaged with musical and choreographic variety.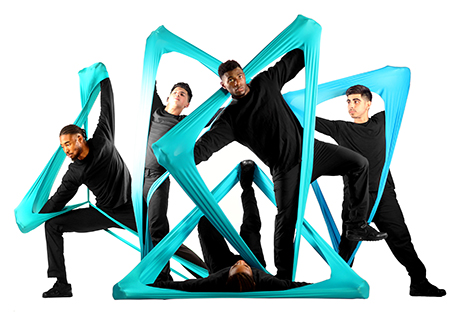 Classical music has been a mainstay of FLY Dance Company's repertory since 1995 when FLY's artistic director Kathy Musick Wood created its first performance piece to music by Antonio Vivaldi. She had to convince her street dance crew that it would blow the audience away in their first-ever concert performance. The dancers had almost no exposure to classical music. But Kathy had grown up with music, and in her mind, classical music was a perfect match for hip hop's powerful movement. After the standing ovation, her dancers were sold on classical music, and over the years FLY's classical music repertory has continually grown.
That experience led to the creation of Classical FLY as an educational show. In their early days, FLY's primary income came from performances in Houston-area schools. It was very apparent to Kathy that FLY's hip hop dancers had strong influence over these students. They were "cool" and the students' rapt attention went beyond the dancing and the music to the program's educational content and positive social messages. And it still does.
The show's pieces have been carefully selected from FLY's concert repertory. Many are playful and comedic. Some are strange and mysterious. Others are intense. And some are just pure movement. Together, these pieces showcase the beauty and power of classical music and prove once again that hip hop's versatile movement can interpret almost any kind of music–especially classical.
Fast acting and playful, this show is designed to keep young people engaged with musical and choreographic variety. Ensemble dancing, duets, trios, and solos. Entrances and exits. With emphasis on up-beat, fun entertainment.
Featured composers include Stravinsky, Debussy, Vivaldi, Bizet, Tchaikovsky, Ravel, Jenkins, and Dooley.
Recorded music. Recommended for Grades 3-12.